United Methodist Women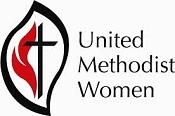 The Mt. Olive United Methodist Women organized in 1940 as the Woman's Society of Christian Service with 60 charter members. Today, the UMW is a community of women whose purpose is to:
Know God and to experience freedom as whole persons through Jesus Christ;
Develop a creative supportive fellowship;
Expand concepts of mission through participation in the Global Ministries of the church.
All women are invited to participate. Please call the church office at 410-922-2853 for more information.
Sunday Services
8  AM in our historic chapel
10:30 AM in our main sanctuary
Address
5115 Old Court Rd
Randallstown, MD 21133